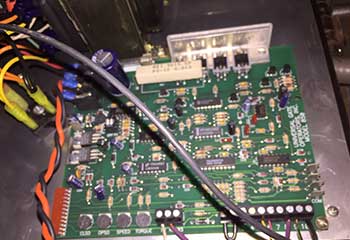 Opener Repairs
Customer Issue: Garage door opener doesn't close and the door keeps moving up every time he tries to close it.
Our Solution: Some thorough troubleshooting and we located the source of the problem. It turned out that some wiring issues inside the opener's case caused it. We replaced the damaged wires and reconnected the circuit board, thus solving the problem.
Paul Otridge
- Buena Park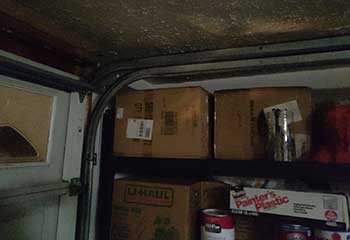 Garage Door Off Track
Customer Issue: The garage door rollers popped and caused the panels to get stuck mid-track.
Our Solution: We first secured the door to ensure our personal safety. Then, we moved on to check the system and located some misalignment and bending in the left vertical track that caused the door to get stuck. We straightened the bending and pushed rollers back inside. The door could move again, no issues.
Charles Winston
- Southwest Anaheim