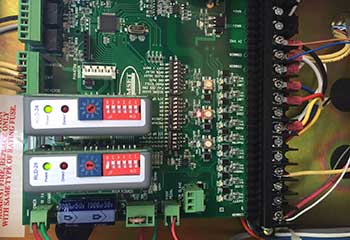 Garage Door Opener Repair
Customer Issue: Garage door opener wasn't working correctly and the door would open and close on and off inexplicitly.
Our Solution: First step was to disconnect the door and start inspecting the whole system. While examining the garage door opener circuit board we saw it had some frayed wires. Some had even disconnected. We rewired those parts and then tested the garage door again. It wasn't moving erratically anymore and there were no other problems affecting it.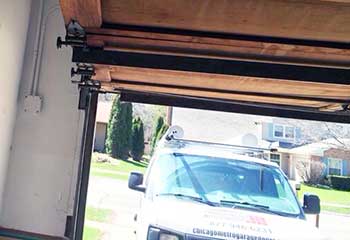 Roller Replacement
Customer Issue: A couple of garage door rollers broke and needed to be replaced.
Our Solution: After assessing the condition of Mr. Trom's overhead door to ensure nothing else was damaged, we began to work. We removed the broken rollers and installed new ones in their place. Then, we lubricated the entire set of garage door rollers on both sides and tested the movement of the system. It moved smoothly and quite silently.