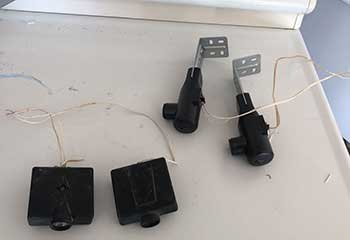 Garage Door Opener Repair
Customer Issue: The RPM sensor broke and stopped sending speed signals to the logic board.
Our Solution: We shut the garage door and disconnected the opener so that we could take it down. We replaced the current RPM sensor with a new one and reinstalled the opener. Once we plugged in the opener, we tested the door to check for any additional issues but found none. The customer did ask us to carry out preventative maintenance before leaving, which we gladly did.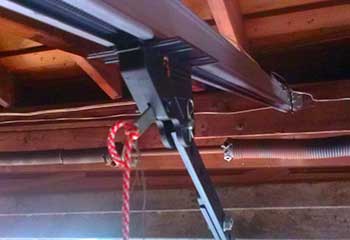 Broken Spring Replacement
Customer Issue: One of the existing extension springs had broken, but the safety cable prevented it from causing any damage.
Our Solution: Upon inspection, we realized that the spring broke sooner than it should because it was not the correct fit for that type of door. So, we took down both springs and installed a stronger pair in their stead. We adjusted the tension to make the door perfectly balanced and carried out on-site maintenance. Once we made sure the door was safe and functioning, we left.