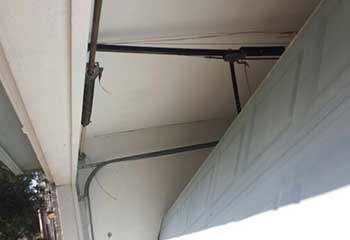 Garage Door Spring Replacement
Customer Issue: The customer noticed that his garage door wasn't moving very easily lately, and found that one of his extension springs had broken. He wanted to have them replaced safely and contacted us to do it.
Our Solution: Our expert examined both of the springs and found that the other spring was also near breaking, determining that they should both be replaced. The door was disconnected from the opener and clamped into place for safety before the tension was released from the springs. Both old springs were removed to install the new ones.
Brent Rodriquez
- Platinum Triangle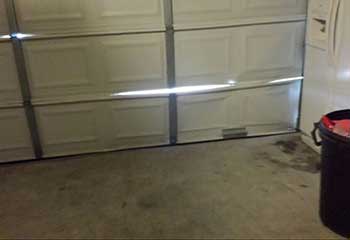 Sensor Alignment
Customer Issue: The customer had children and wanted to be sure that they would be safe around his garage door by confirming that the sensors were aligned properly.
Our Solution: The garage door sensors were checked and tested thoroughly by our expert, who found that they were indeed slightly off, likely due to being tweaked accidentally. To realign them properly, measurements were taken across the doorway and small adjustments were made to get them exactly aligned again. This confirmed they would be able to note if anyone or anything was under the door.
Darren Jones
- Southwest Anaheim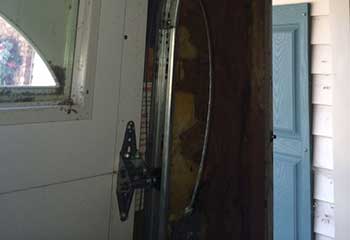 Track Replacement
Customer Issue: Mr. Fernandez had recently had a car bump into his garage door, and afterward found that his door was moving really slowly and even sticking at times.
Our Solution: After inspecting the garage door and its assembly, our technicians found that the track had been broken due to the accident. The garage door was disconnected from the opener and taken down from the tracks to access the damaged one more easily. It was uninstalled so that a new one could be put in its place before the door was put back.
Aaron Fernandez
- Anaheim