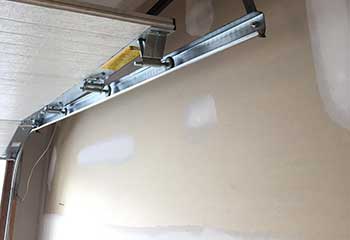 Garage Door Off Track
Customer Issue: The customer let a family member try some amateur roller replacement, and they ended up getting the garage door stuck out of its tracks.
Our Solution: The garage door track that the customers bent open to change the rollers was still fixable. We bent it back into shape and warned the customers that doing this again might permanently damage the tracks. We then raised the garage door off of the tracks, made sure the new rollers were attached properly and lowered it back into position.
Fortuna Cooke
- Garden Grove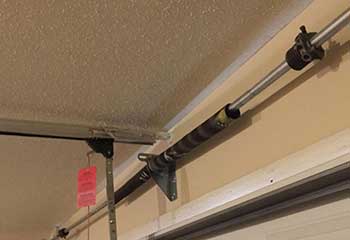 Broken Spring Replacement
Customer Issue: One of the customer's extension springs got tangled up, and the other one was badly overstressed because of it. Both springs needed replacement.
Our Solution: Due to the bad tangling, we had to be careful even with our manual garage door opening efforts so as not to cause a dangerous break. Once we locked the door open, we carefully coaxed the tangled spring slack by loosening its cord and pulley system. When we were sure it was safe, we removed both springs, cleaned and oiled the extension cords, and then put on the fresh pair. We closed the garage door, reconnected the opener, and put the new springs through their paces.
Deckard LeRouche
- Garden Grove